Alexey Tyukalov Breaks CoC Silver Bullet World Record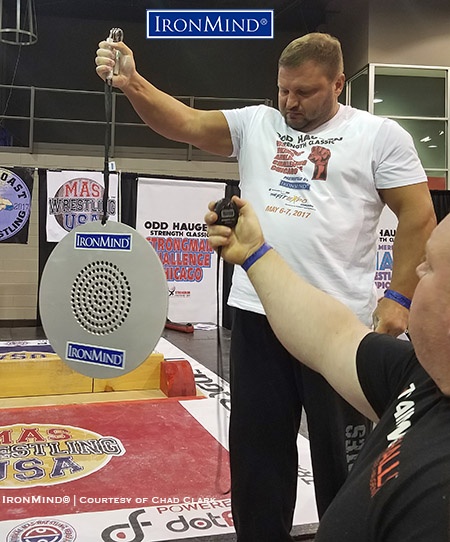 Competing at Odd Haugen's grip contest at the Chicago FitExpo this weekend, Russian gripster Alexey Tyukalov broke the world record on the CoC No. 4 Silver Bullet Hold.

Tyukalov first achieved prominence in the grip world when he announced his goal of breaking Mark Felix's longstanding world record on the Rolling Thunder one-hand deadlift, which he went on to do. Tyukalov's credits in the grip strength world also include being certified on the Captains of Crush No. 3 gripper, and being a former world record holder on the CoC No. 3 Silver Bullet Hold.


The CoC Silver Bullet Hold was developed by IronMind in 2012 as a way to simultaneously neutralize the impact of hand size and create a visually-exciting grip strength event—it has since proven extremely popular with both competitors and audiences worldwide. The men's event began with the Captains of Crush No. 3 gripper, and then earlier this year the Captains of Crush No. 4 gripper was introduced as an additional division.


                                                       ###

You can also follow IronMind on Twitter, Instagram and on Facebook.                       



Want to talk grip, strongman, weightlifting . . . everything strength? Visit the IronMind Forum.