Alexander Kudashkin Certifies on the Captains of Crush No. 3 Gripper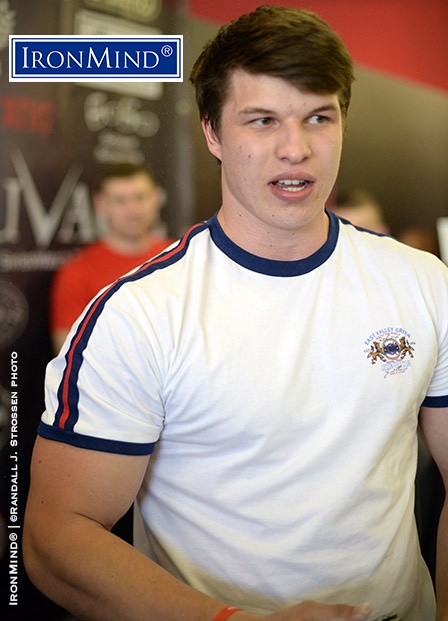 Russian gripsters made their presence known at this weekend's WAA World Championships in St. Petersburg and leading the charge on Captains of Crush No. 3 gripper certifications was Alexander Kudashkin.

"I do this sport because it is available for everyone who wants to do it. It does not require a special room (gym)—only desire and a bit of free time," Kudashkin told IronMind.

"I work as an engineer in the subway, building new stations. In my spare time, I train, spend time with friends and I do self development by reading books. I train three or four times a week.

"I have many favorite books: George Orwell, 1984; Daniel Keyes: The Minds of Billy Milligan . . . I read a lot and have many favorite books," said Kudashkin.



Congratulations, Alexander—your name has been added to the official certification list for the Captains of Crush No. 3 gripper—and many thanks to Dmitriy Sukovarov for refereeing (not to mention organizing the 2015 WAA World Championships!).


                                                 ###


You can also follow IronMind on Twitter and on Facebook.                       

Want to talk strength?  Join the IronMind Forum.