Aleksey Lovchev Hits the Long Ball at IWF World Championships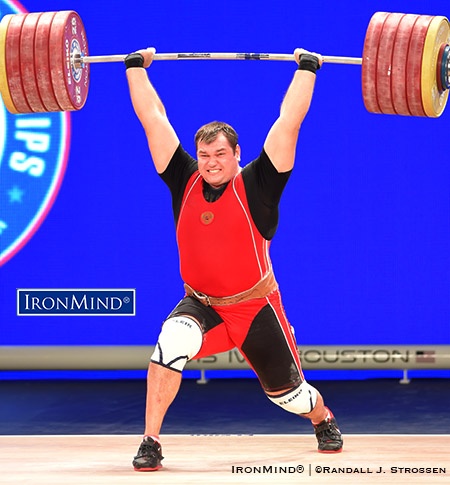 Houston—Aleksey Lovchev (Russia) won the +105 kg category at the 2015 IWF World Championships, so he has major bragging rights as the world's strongest man.

Lovchev started his gold medal sweep by snatching 200 kg, 206 kg and 211 kg before testing his strength on the clean and jerk.

After an easy opener of 242 kg and 248-kg second attempt, Lovchev called for a whopping 264 kg—if successful, it would break the longstanding world records of Hossein Rezazadeh in both the clean and jerk, and the total.

The lift was never in doubt, marking a sensational end to the men's lifting at the 2015 IWF World Championships.

For full results, please check the IWF website.

                                                    ###


Follow IronMind on Twitter and on Facebook.

Want to talk strength? Visit the IronMind Forum: Strongman, grip, Highland Games, Olympic lifting, stones and more.