Almaty—Ruslan Albegov (Russia) won the men's +105 kg category at the World Weightlifting Championships in Almaty tonight.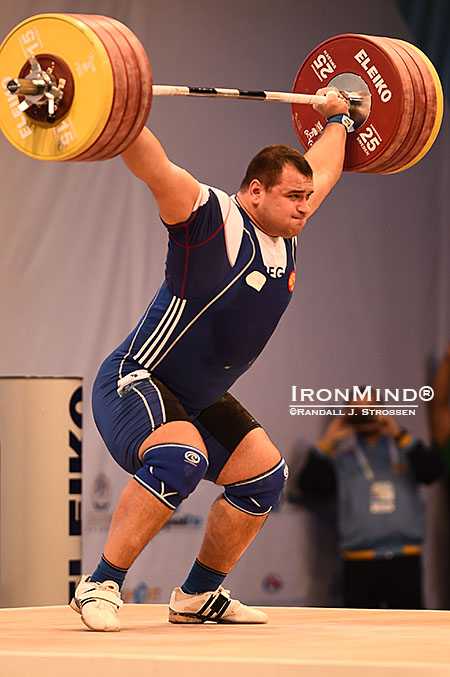 He had to chase it a little, but this 210-kg snatch gave Ruslan Albegov the lead going into the clean and jerk. IronMind® | Randall J. Strossen photo


Aleksei Lovchev (Russia) bombed in the snatch and Behdad Salimi (Iran) only made his opener, so this opened the door for Albegov who seized the opportunity by hitting 252-kg clean and jerk for the gold medal in the total. Lovchev earned some redemption in the clean and jerk, where he made three good lifts and won the gold medal with a 257-kg on his third attempt.

Salimi finished with 457 kg, for the silver medal in the total and Mohamed Massoud (Egypt) got the bronze with 436 kg.

###



Visit the IronMind Forum: talk strength, discuss this story. Strongman, grip, Highland Games, Olympic lifting, stones and more.

You can also follow IronMind on Twitter and on Facebook.