ASC: From the Olympia to the North American Championships
ASC head honcho Dione Wessels gave IronMind on update on what's been going on with the biggest strongman and strongwoman contests around.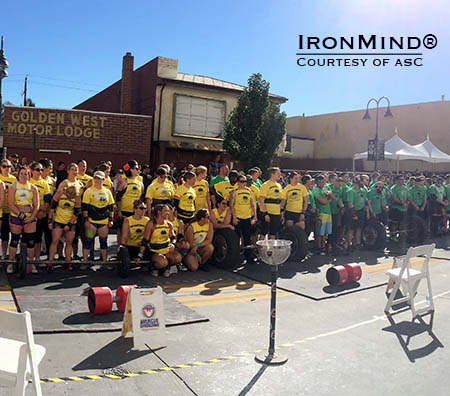 American Strongman Corporation is increasing the scale and scope of its strongman and strongwoman contests by including more body weight classes. IronMind® | Image courtesy of ASC


"I hope all is well! It's been a crazy couple of months. First the Olympia with America's strongest woman, the 105k America's Strongest Man and the NAS masters nationals. Then this past weekend I had the 17th annual North American Strongman/Strongwoman National Championships in Reno, NV!

"This year was the largest national championships to date and the largest strongman show anywhere in the world with over 215 athletes from all over North America competing!

"After two days of events, longtime competitor Alan Colley is our newest ASC pro and James Deffinbaugh is the newest 105k ASC pro. Kristie Scott not only won America's Strongest Woman last month at the Olympia, but also came to NAS nationals, cut weight and won the middle weight division! Kristyn Whisman won the lightweight division for the 4th year in a row. 



"The competition was nothing short from excitement and competitiveness! It was a treat to watch over 50 gorgeous strong-women compete alongside the men. With the new weight classes where women can weigh as little as 120 pounds, we witnessed an influx of a crossover from the Crossfit arena! 



"This was also the first event that the women had the chance to deadlift an actual car! Dolan Toyota donated cars for the event. The spectators were amazed to see the 120-lb. ladies lift a car.

"So many thanks to the amazing athletes for helping this year's event be the largest in history! To my amazing staff, promoters and state chairs for keeping the event running smoothly all day. 

"The Circus Circus Reno was an amazing host! Next year our host city will be Quad Cities, Iowa. However there will be more ASC/NAS shows at Circus Circus in Reno."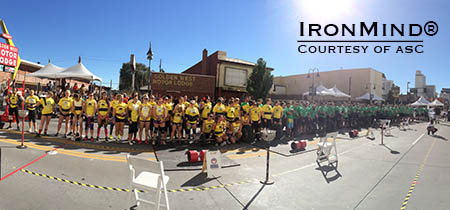 Here's the full scope of the field competing at the 2014 ASC North American Championships. IronMind® | Image courtesy of ASC

###





Want to talk strength? Join the IronMind Forum.

You can also follow IronMind on Twitter and on Facebook.