34th Annual Big Apple Grapple
"The NYC Big Apple Grapple International is the premier Gotham City arm wrestling event," said NYAWA founder and president Gene Camp.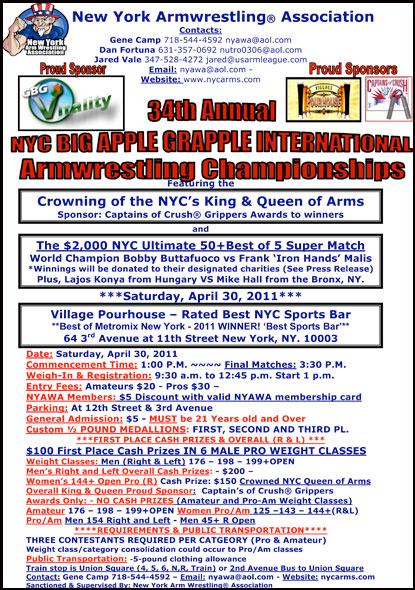 The 34th Annual NYC Big Apple Grapple: major arm wrestling in New York City this weekend. IronMind | Courtesy of NYAWA.


And what's that mean if you've never been to a big time arm wrestling contest? "Awesome feats of brute strength, exhausting endurance and explosive raw energy with many rivalries, hard-fought matches and a NYC captive-cheering audience," said Camp.

Click here for for full details.

###



The IronMind Forum: discuss this article, talk strength, get help with your training.

You can also follow IronMind on Twitter.