2nd International Mas-Wrestling Cup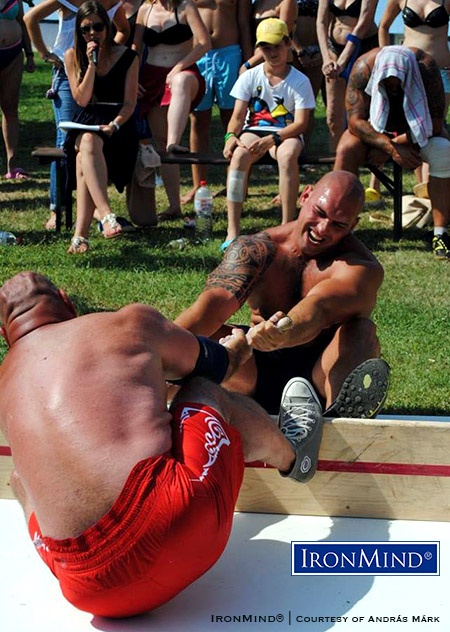 Mas wrestling continues to gain popularity and Slovakia's "2nd International Mas-Wrestling Cup took place in Dunajská Streda, in the area of Thermalpark," András Márk, president of the Slovak Association of Strength Athletes and Mas-Wrestling reported to IronMind.



"In spite of the boiling weather, 19 competitors from three countries (Slovakia, Hungary, Czech Republic) had come to compete and to show their power. There were four categories: -85 kg, 85 kg-110 kg, 110 kg-125 kg, + 125 kg. The spectators were entertained by a Strongman show, which was a part of the program of the competition," said Márk.




Final results:

-85kg
1.Dusnoki Imre HU

2.Kitanovič Attila SK

3.Szabó József HU

4.Zsembéri János SK

5.Katona Erik SK

6.Zubaj Erik Sk

85kg-110kg 

1. Mykhailo Krasylenets CZ

2. Farkas Bálint SK

3. Érsek Péter SK

4. Ledecky Alexander SK

5. Szalai Máté HU

6. Koczán Arnold HU


110kg- 125kg

1. Berecz Fridrich SK

2. Juhász Csaba HU

3. Maroš Jászberényi Sk

4. Lipták Milán Sk

+125kg

1. Milan Šulan SK

2. Sidó Tamás SK

3. Darázs Ádám HU


                                                          ###



You can also follow IronMind on Twitter and on Facebook.                        



Want to talk strength?  Join the IronMind Forum.