2021 Labor Day Sale at IronMind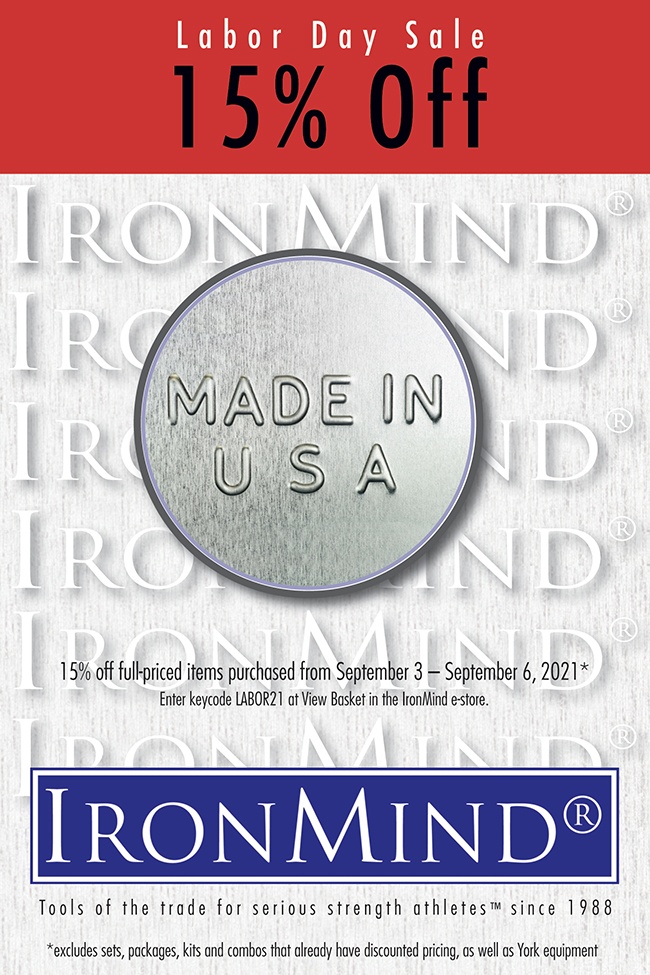 Labor Day Sale at IronMind—save 15%* on legendary IronMind equipment during the entire holiday weekend, September 3 - September 6, by entering code LABOR21 in the keycode box at View Basket in the IronMind e-store. https://www.ironmind-store.com
From Vulcan Racks to Captains of Crush® grippers to Rolling Thunder®s to Tough-As-Nails bags to Just Protein® . . . the biggest names in the strength world are ready to join your gym and help you conquer PR territory.
*15% discount excludes sets, packages, kits and combos that already have discounted pricing, as well as York equipment.
###


You can also follow IronMind on Twitter, Instagram and on Facebook.


Want to talk grip, strongman, weightlifting . . . everything strength? Visit the IronMind Forum.