2017 US Invitational Heavy Events Championships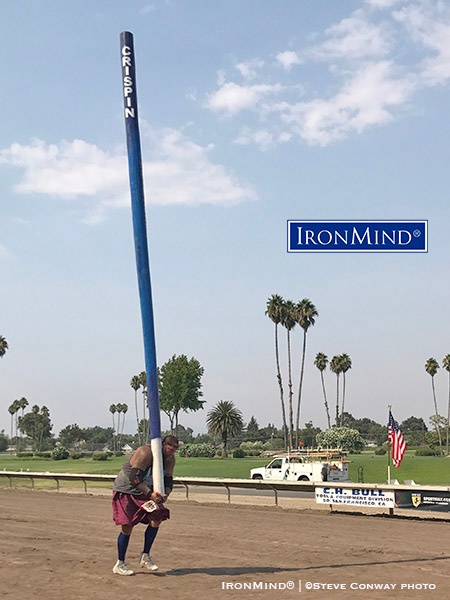 With temperatures soaring well over the 100-degree mark in Pleasanton, California last weekend, things were red hot—literally and figureatively—at the US Invitatational Heavy Events Championships.




2017 US Invitational Heavy Events Championships

by Steve Conway

Athletic Director, Caledonian Club of San Francisco

The competition at the 2017 U.S. Invitational Heavy Events Championships at Pleasanton proved to be as hot as the weather: Under record setting temperatures (110-120 degrees F), a fierce battle was waged to see who would claim the title. 



Chuck Kasson and Dan Tennison turned in great performances: Dan had three 1st place finishes while Chuck had two, but the deciding factor was how high you could place in all the events. In the end Kasson prevailed with 20 points to 25 for Tennison. Right behind them was Sebastian Wenta with 34 points and a surprising victory for the hammer championship; Sebastian was feeling limber at 280 lb. after losing a lot of body weight.  

Dan Tennison continued to dominate in the caber events, winning all three events, and capping off the competition on Sunday by being only the 2nd man to turn the big Crispin challenge caber—at 20'2" and 140 lb. it presents a formidable challenge, especially after two grueling days in the oppressive heat.

Competition in the women's Open Class was just as spirited, and at the end of the first day there was only 1.5 points separating the top three athletes. 



Meagan McKee, last year's U.S. champion, was desperately trying to keep her title, but Jessica Bridenthal, 2017 world champion had her sights set on the win. Chrystal Rubert was also in the mix, but in the end Jessica was able to claim the title by only ½ of a point over Meagan McKee, Chrystal finished third, with Emily Adams and Amanda Larson close behind for 4th and 5th respectively.

The women finished Sunday's competition with the sheaf toss and two caber events. Meagan won both cabers, but Jessica prevailed in the sheaf with a nice toss of 30' with the 12Lbs. sheaf.

In other notable news it should be mentioned that Ken Lowther won his 7th title in the 40-49 Masters Class, which is a very difficult task given the high level of competition at Pleasanton.

                                                        ###



You can also follow IronMind on Twitter, Instagram and on Facebook.                        



Want to talk grip, strongman, weightlifting . . . everything strength? Visit the IronMind Forum.