2017 APL Armlifting World Championships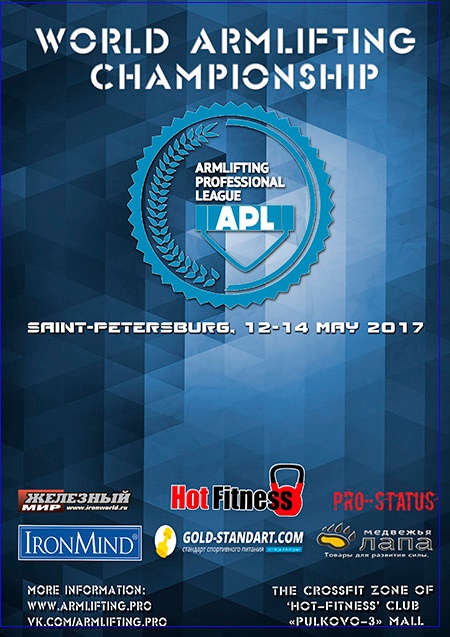 APL's Dmitriy Suhovarov told IronMind, "We have started a massive promotion here—on TV, in magazines, on billboards—for this year's Armlifting World Championships in St. Petersburg, Russia May 12 -14."


The contest is expected to draw an international field of top grip strength competitors—men and women—to lock horns on the Rolling Thunder, Apollon's Axle and CoC Silver Bullet Hold, plus some additional events, so if you want to prove you have a world class grip and want an excuse to visit what Odd Haugen calls, "the most beautiful city in Europe," plan to be in St. Petersburg for the 2017 APL Armlifting World Championships.

                                  ###



You can also follow IronMind on Twitter and on Facebook.                       



Want to talk grip, strongman, weightlifting . . . everything strength? Visit the IronMind Forum.