2016 APL Armlifting World Championships: Record Participation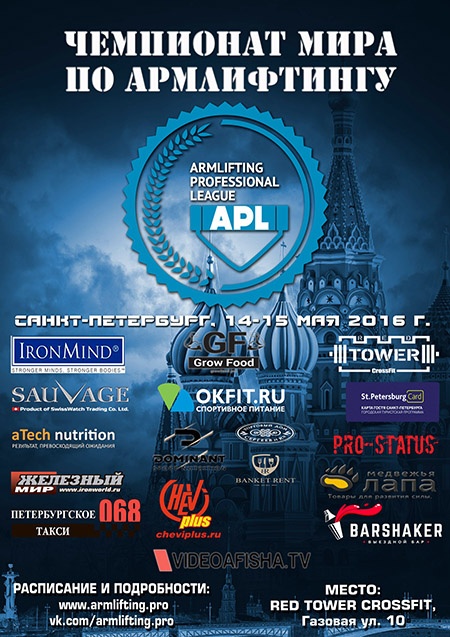 As the preregistrations for the 2016 APL Armlifting World Championships closed, contest organizer Dmitriy Suhovarov told IronMind, "We have 133 competitors from 15 countries."

Along with the number of countries represented, the 2016 APL Armlifting World Championships have drawn competitors ranging in age from 18 years old to 70 years old, said Suhovarov—another indication of the broad base that finds this grip strength competition format appealing.

Armlifting began with IronMind's Rolling Thunder and the popularity of a competition format based around this universal benchmark of grip strength led to including other well known grip strength events such as the Apollon's Axle double overhand deadlift and the CoC (Captains of Crush) Silver Bullet Hold.

The APL is focused on both remaining true to the origins of the sport of armlifting while also expanding it globally, Suhovarov said: "Our plans are to introduce armlifting in every country and we believe what armlifting can be popular like weightlifting, for example."

                                                       ###

You can also follow IronMind on Twitter and on Facebook.                        



Want to talk grip, strongman, weightlifting . . . everything strength? Visit the IronMind Forum.