2016 APL Armlifting World Championships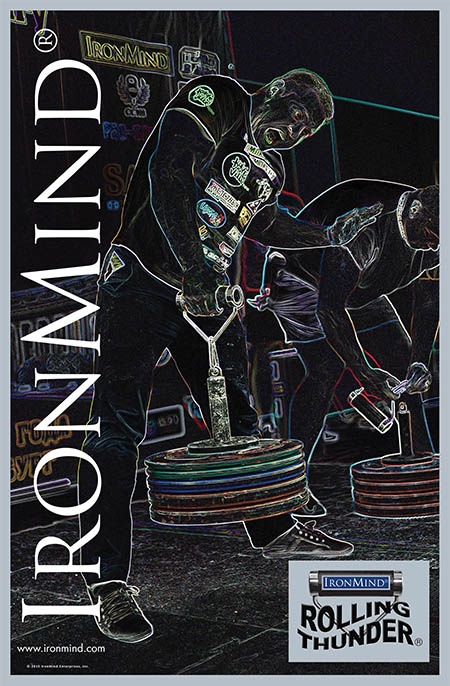 The 2016 APL Armlifting World Championships are set for May 13 - 15 in St. Petersburg, Russia and contest organizer Dmitriy Suhovarov is extending a warm welcome to grip strength competitors worldwide.

"The overall prizes fund now is US$40,000 and prizes include watches and equipment and of course we will try to have cash prizes for the elite categories.

"Our venue is Red Tower CrossFit and just as last year, we will try to host the most popular, most representative, most prestigious armlifting competition in the world. We expect approximately 150-200 competitors, from almost a dozen countries and will have coverage on 5 TV channels.

"The disciplines are:

IronMind Rolling Thunder
IronMind Apollon's Axle 
Captains of Crush Silver Bullet Hold
IronMind Hub
Excalibur

and we will also give qualified candidates the opportunity to certify on Captains of Crush grippers, as well as on the Crushed-To-Dust Challenge.

"In each discipline, we have a 8 body weight categories for men and 4 for women, and in each discipline we have an absolute category for the biggest weight lifted.

"This year, our special guests include:

Mikhail Koklyaev
Kirill Sarychev
Andrey Malanichev
Vladimir Kalinichenko
Dmitriy Klokov
Sergey Badyuk

along with multiple athletes who have certified on Captains of Crush grippers and on the Crushed-To-Dust Challenge.

"We are also eager to welcome back Dr. Randall Strossen, from IronMind, who came to St. Petersburg last year and opened the competition with a description of how armlifting began with the collaboration of IronMind and a Russian colleague, with the venerable Rolling Thunder as the sport's cornerstone, and saying how impressed he was with the number of athletes competing, as well as their enthusiasm, and how his friend and top grip strength competitor Odd Haugen had told him that 'St. Petersburg, Russia is the most beautiful city in Europe," said Suhovarov.

So, whether you enjoy backyard grip contests with grand sounding titles and the usual 8 or 10 competitors, or maybe the compact but elite contests put on at the FitExpo by Odd Haugen, here's an alternative: What I saw in St. Petersburg last year was like a grip contest on the SUPER SQUATS program—it had bulked up the standard grip contest to never-before-seen levels of massiveness and the positive energy generated by the Russian grip strength community will likely inspire personal best performances by many competitors.

Also, don't think Odd was kidding about the beauty of St. Petersburg—even if you've never been to a museum before or are not sure you'd like one, schedule time to visit the State Hermitage Museum.

From its earliest days, armlifting has greatly expanded in popularity, particularly in Russia, and contests have grown to the point that people can even get a taste for the official lifts on homemade or improvised equipment—working their way up to the most prestigious contests, such as St. Petersburg.

"If you'd like to enter, please email world@armlifting.pro with your name, surname, age, weight and disciplines  - that's all what we need," Suhovarov said.

                                                      ###

You can also follow IronMind on Twitter and on Facebook.                       



Want to talk strength?  Join the IronMind Forum.