2015 Finnish Grip Strength Nationals—6 Weeks Out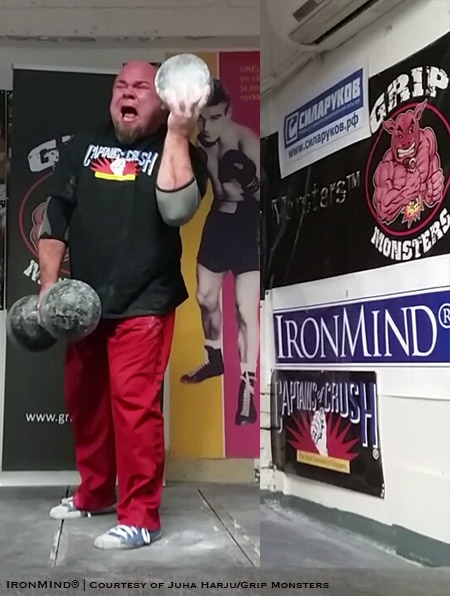 If your passion for grippers is far beyond a crush, May 5 will be your day at Finland's Epana gym—the place gripsters call "grip heaven"—because veteran Finnish grip strength competitor and contest promoter Juha Harju will host the 6th Finnish Grip Strength Nationals.

"Over 20 competitors are signed up for this contest and many novice competitors too," Harju told IronMind. "This year we will have three different classes (novice, elite and pro) for competitors. This contest will be the first Finnish qualifier for Finland's Nordic Fitness Expo 2015 grip strength happening."

Harju has been pivotal in making grip competitions popular in Finland and a big part of it might be because he has demonstrated to Finns that "when you train very hard, you will reach big grip results and even international goals. 

"I have arranged international training sessions and grip contests for several years for all people at my grip place and that way grip contests have become even more popular in Finland. I have also very good cooperation from partners like IronMind, David Horne, Bullfarm and Gym Voimapuoti.

"I started my sports career with kick boxing and skiing, continuing those five years. At the same time, I did weight training and noticed that I could lift heavier weights than my friends. Weight training stayed my favorite sport of all those and that way I built a strong body all around. I have experience competing in strongman and raw powerlifting, and now it's grip stuff, so I coach Finnish powerlifters and strongmen—helping them to increase their grip strength for these sports."


Harju said the grip bug bit him big time in 2007, telling IronMind: "I saw grip for the first time at Finland´s Fitness Expo. It was Teemu Ilvesniemi´s Captains of Crush No. 3 gripper certification and it affected me big time!"

Please follow this link for full details on the 2015 Finnish Grip Nationals.

                                                       ###



Want to talk strength?  Join the IronMind Forum. 

You can also follow IronMind on Twitter and on Facebook.