2012 World Armlifting Championships
Watch for a report on the 2nd World Armlifting Championships in the next issue of MILO, but meanwhile here's a video that will whet your appetite: 73 competitors on the beach in Yalta where a holiday feeling mixed with world class performances.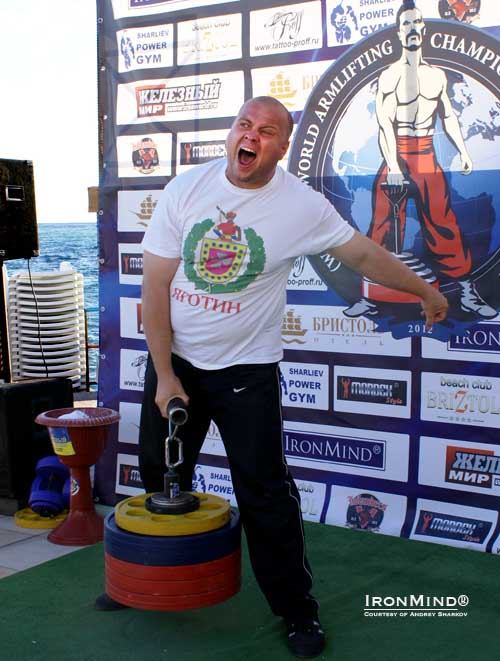 Igor Kupinsky succeeded with 136.5 kg on the Rolling Thunder to defend his title as the World Armlifting Champion.  IronMind® | Photo courtesy of Andrey Sharkov/WAA.


Along with the Rolling Thunder, the CoC Silver Bullet Hold and Apollon's Axle Double Overhand Deadlift were contested, and the Crushed-To-Dust Challenge was also part of the program, with big performances in all of these grip-strength disciplines.

Among the results are a pending world record and five Crushed-To-Dust certifications, and to give you a taste of the contest, watch this video:

http://www.youtube.com/watch?v=tQMU_pHYAHM

Congratulations to the WAA (World Armlifting Association), Alexander Filiminov, Andrey Sharkev, Vyacheslav Gorbunov and all the athletes—great job!

       

                                                                   ###

The IronMind Forum: discuss this article, talk strength, get help with your training. 

You can also follow IronMind on Twitter.