2012 NAHA Nationals Announced
The 2012 North American Highlander Association (NAHA) Nationals are scheduled for the Brute Strength Gym in Norfolk, Virginia on October 6, NAHA cofounder D.J. Satterfeld reported to IronMind.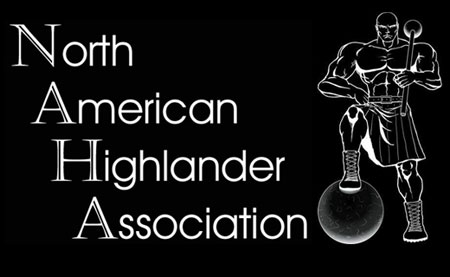 Like to lift and throw? Maybe drag, hold and carry, too? The North American Highlander Association (NAHA) might be just the competitive venue you are looking for. IronMind® | Courtesy of NAHA.



Highlander is a hybrid strength sport that combines events from the traditional Highland Games and from strongman.

"The highlander concept continues to grow and attract athletes from all strength venues as it is a true test of overall strength and athleticism." Satterfeld said.

"We truly believe some of the best all-around athletes compete in NAHA events and will do well at the 2012 NAHA Nationals as it will showcase their strength and athletic ability, not just one or the other. You need to be strong plus also be able to move and have agility.

"Brute Strength is one of the premier gyms in North America and we are very happy to have them hosting this year's NAHA Nationals. NAHA is very excited to be moving Nationals to a new location this year, and we hope to be moving it around the country from here forward," said Satterfeld.


Stay tuned to http://www.nahighlander.com and IronMind for more details—the entry form and event lineup are expected soon.

###

The IronMind Forum: discuss this article, talk strength, get help with your training. http://www.ironmind-forum.com/

You can also follow IronMind on Twitter.