2010 Polish Amateur Strongman Championships
Reporting from Poland, NAS president Dione Wessels told IronMind® that the top three from the Amateur Polish Strongman Championships will "qualify for the Amateur Strongman World Championships at the Arnold Sports Festival 2011!"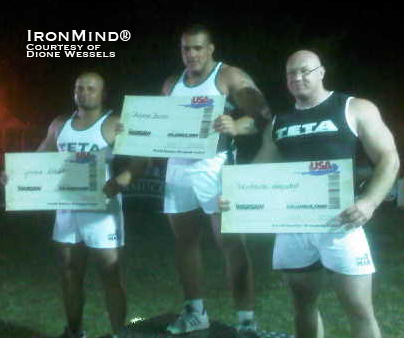 Here's the podium from the 2010 Amateur Polish Strongman Championships. IronMind® | Photo courtesy of Dione Wessels.


Wessels described the contest as featuring "very intense competition with over 10,000 fans watching." Mateusz Baron won, Robert Cyrwus was second and Krzysztof Schabowski was third.


Want to talk strength? Join the IronMind® Forum!

You can also follow IronMind® on Twitter.