IronMind Certification/World Records/Extra Attempts: General Guidelines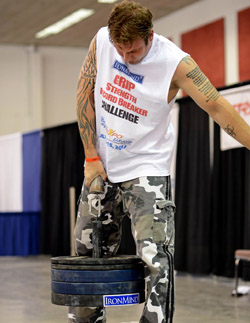 Code of Conduct
Athletes are expected to comport themselves respectfully and appropriately at all times, and IronMind reserves the right to dismiss or disqualify any attempt, person, certification or record for behavior that does reflect respect, honesty and integrity.
World Records
World records must be broken by a minimum increment of 1 kg.

Extra Attempts
An extra attempt may be permitted at the discretion of the contest organizer, but only for the winner of the event, and only if he or she is attempting a new world record.
Any extra attempt must be done before the awards ceremony, and must be done with the same equipment and referee as were used for the in-contest attempts.
Any extra attempt must be announced immediately after the final attempt taken within that event, and in all cases it must take place before the awards ceremony.
*Effective November 1, 2015