Ukrainian National Armlifting Championships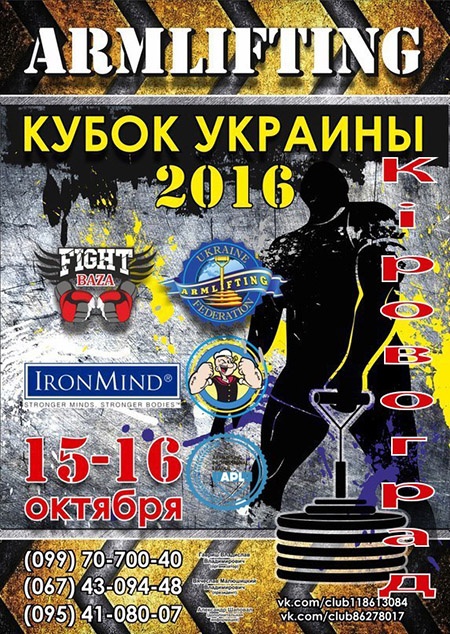 Ukraine, one of the bedrock countries in armlifting from the earliest days of the grip-strength sport, is holding its 2016 national championships October 15–16, featuring three disciplines: Rolling Thunder, Apollon's Axle and the CoC Silver Bullet, APL officer Dmitriy Suhovarov reported to IronMind.


"The principal organizer is Vyasheslav Malyushitsiy, [who has] been a main referee in World Armlifting Championships, and he also has his a national referee category in IWF weightlifting.


"We want to also offer IronMind certifications on Captains of Crush grippers, the Red Nail, and the Crushed-to-Dust! Challenge," said Suhovarov, so if you are interested in achieving any of those distinctions, please read the rules and be ready to deliver your top performance.

And if you need to brush up on the rules for the armlifting events, here are links for the Rolling Thunder, Apollon's Axle and CoC Silver Bullet.

Kirovograd (between Kiev and Odessa) is the host city for the 2016 Ukrainian Armlifting Championships.

                                       ###



You can also follow IronMind on Twitter and on Facebook.                        



Want to talk grip, strongman, weightlifting . . . everything strength? Visit the IronMind Forum.