Peter Walentin Certifies on the IronMind Red Nail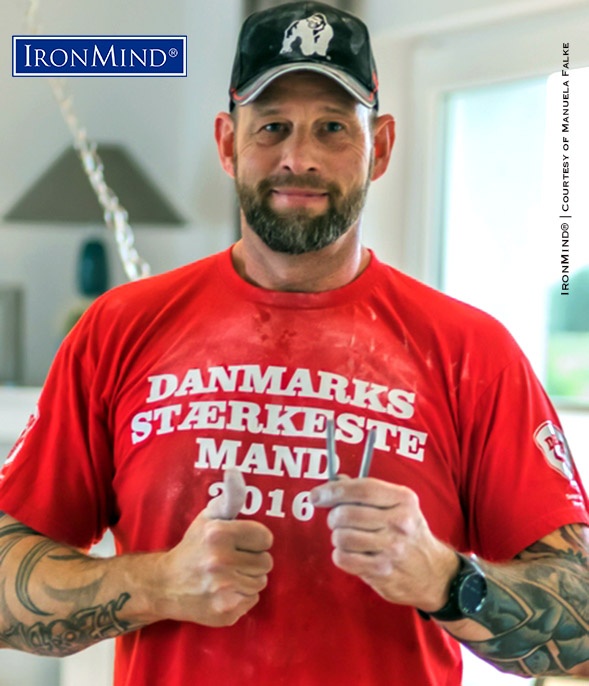 46-year old Danish police officer Peter Walentin has just been certified on the IronMind Red Nail, a benchmark steel bend.



"I have been a police officer for 22 years. For the last 7 years I have been assigned to the border police. I have been strength training for about 25 years never competed in anything though. I have my own gym at home where I train basic strength training combined with grip training and steel bending.

"[Since] I am a police officer, grip and forearm strength can come in pretty handy sometimes.

Peter said he does "general strength oriented training 2-3 times a week—focusing on basic movements and exercises that can strengthen my grip, wrists and forearms. I have been training towards the goal of certifying on the Red Nail since January 2017.

"I generally train bending every 4-6 days mixing bending hard steel and volume work with lighter steel. Future goals are probably bending harder steel—perhaps even the mighty Gold Nail. On my certification day I bended all 3 certification Red Nails in 40 seconds—the first one was finished in 5 seconds so I am quite happy with my achievement," said Walentin.

Congratulations, Peter, it's official and your name has been added to the Red Nail Roster, and many thanks to Stefan Falke for serving as the referee on Peter Walentin's official attempt to bend an IronMind Red Nail!
                                                                    ###

You can also follow IronMind on Twitter, Instagram and on Facebook.                        

Want to talk grip, strongman, weightlifting . . . everything strength? Visit the IronMind Forum.