Durniat vs. Felix: Grip-Strength Showdown
Formally, it's called "The Met-Rx IronMind Visegrip Viking Grip Contest Presented by GNC," but grip-strength insiders know it boils down to three words: Durniat vs. Felix.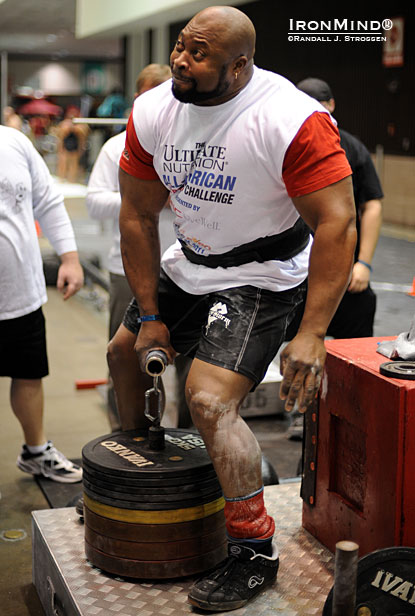 Mark Felix—the baddest man on the planet when it comes to the Rolling Thunder®. Will he break his world record this weekend at the LA FitExpo? Be there at 11:00 on Sunday to find out. IronMind® | Randall J. Strossen photo.


It's the rangy 6'4" 230-lb. Durniat, a former collegiate lacrosse player, versus professional strongman Mark Felix, who, at 6'4" and 294 lb., has more muscle from his shoulder to his fingertips than most men have in their entire bodies.

What's at stake is top honors at what contest organizer (and competitor) Odd Haugen calls "probably the biggest grip contest ever," and that's because the average competitor stands 6' 3" tall and weighs 290 lb.

Andrew Durniat, at about 6' 4" and 230 lb., is underweight compared to the average competitor, but Durniat is a leading name in grip-strength circles: his top credits include being certified on the Captains of Crush No. 3 gripper and finishing second overall in this grip contest last year, in what was considered to be a breakthrough performance.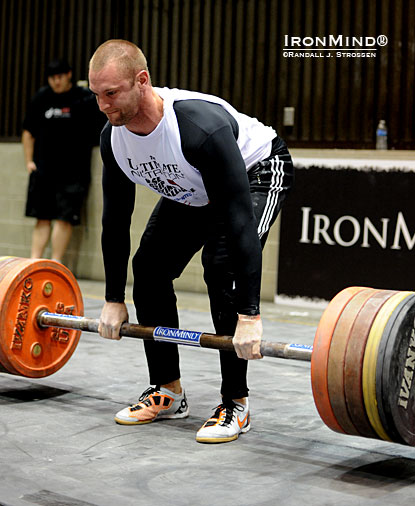 Andrew Durniat—shown on the IronMind Apollon's Axle Deadlift—impressed all at last year's grip contest at the LA FitExpo, where he finished second to Mark Felix. IronMind® | Randall J. Strossen photo.


Mark Felix, a regular competitor at the World's Strongest Man contest, also happens to hold the world record on the Rolling Thunder, a record that he will attack this Sunday.

And speaking of world records, the CoC Silver Bullet will debut in this contest, with the best performance (using a Captains of Crush No. 3 gripper and a 2.5 kg weight) will be the inaugural world record.

Also, just announced by Odd Haugen, there are 12 elements in the medley and all but one test the pinch grip: Blobs, hub lifts, and more, so anyone who thought he had a high-octane thumb will have a chance to prove it.

Although he's coming into this competition with the wind at his back, Durniat isn't seeing anything as a gimme: "I'm excited to see Steve Schmidt lift, I've seen his Axle lift 440# in the past. Likewise, Josh Thigpen is a freak athlete with everything he does. Should be a great day for grip sport. I land in LA tomorrow at 11 a.m."

The action starts at 11:00 on Sunday and will run until about 1:30. Please visit the LA FitExpo website for full details, and use this coupon to save $5 on your ticket.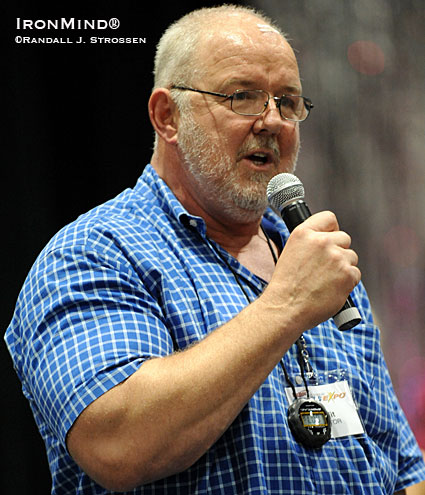 Promoter–competitor Odd Haugen is on his way to becoming an AARP poster boy as he will show being 60-something is just a number when it comes to grip strength. IronMind® | Randall J. Strossen photo.


###



The IronMind Forum: discuss this article, talk strength, get help with your training.

You can also follow IronMind on Twitter.