2017 IronMind Catalog is Here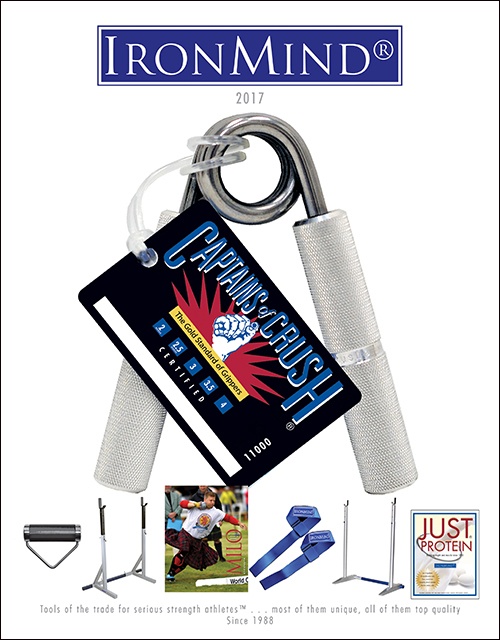 Since 1988, IronMind has focused on providing "Tools of the Trade to Serious Strength Athletes," and many of our products are household names among the world's strongest men: Captains of Crush grippers, Vulcan Racks, Apollon's Axle, Rolling Thunder, and Strong-Enough Lifting Straps, to name just a few.

The 2017 IronMind catalog is available as a PDF, just a click away, and also in a paper version that you can request.

Grip, weightlifting, strongman, Highland Games, throwing—that's the stuff of IronMind's DNA, so whether you are a world record holder, an Olympic gold medalist, or the strongest guy in your garage, we'd like to introduce ourselves to you.

                                       ###



You can also follow IronMind on Twitter and on Facebook. 

Want to talk grip, strongman, weightlifting . . . everything strength? Visit the IronMind Forum.