IronMind Wrist and Forearm Training Tools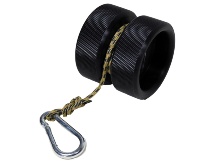 Twist Yo' Wrist™
Put a new spin on your lower arm training with the Twist Yo' Wrist: hit everything from your elbows to your fingertips for gains in strength, endurance, and muscle mass. Give it a turn for strong wrists in all directions and a new way to pump up your forearms, training your grip strength at the same time.


One Wicked Wrist Roller™
The Wicked Wrist Roller trains your grip, wrist and forearm in a flexion/extension movement, like when doing wrist curls (regular and reverse). It is designed so that you train both concentrically (winding up the cord) and eccentrically (allowing it to unwind under control).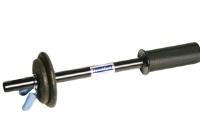 Heavy Hammer II Leverage Bar
Combine grip and wrist--forearm work. Train everything from your elbow to your fingertips in one movement--the 2" diameter handle will work your grip as you lever it up and down.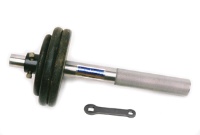 Wrist Reinforcer™
Focus solely on the wrist--forearm with the Wrist Reinforcer. Lever it, do hold-outs for time, try circles and figure-eights--and work your wrists and forearms into one very strong and very solid unit.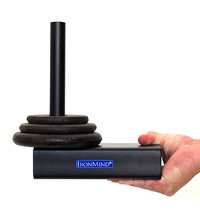 The Stacker™
This plate-loading grip-wrist-forearm challenger allows you to simulate Hermann Goerner's brick lifts: with multiple bricks stacked crosswise on the bottom brick, he'd grab the free end with his thumb on top and fingers underneath and lift the whole pile of bricks.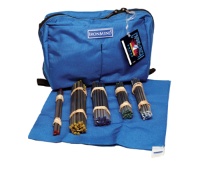 Bag of Nails™
IronMind's Bag of Nails has provided a graduated and standardized way to master this classic feat of strength: bending a 60-penny nail. Bend away--and be sure to give a nod to John Brookfield, who first made short-steel bending an act of passion.
---

Explore the Crushed-to-Dust! Cube, the world's leading system for building superior grip strength.
Download the CTD Cube booklet here. 
Shop in the IronMind e-store for wrist and forearm training tools.