Iron Man Magazine: Weightlifting from the Beijing Olympics
Iron Man magazine has deep roots in the Olympic sport of weightlifting, and since John Balik bought the magazine from Peary Rader, he has continued to showcase highlights from the sport.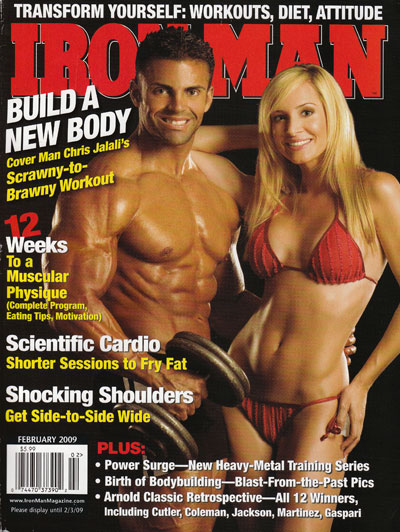 It's on newsstands now and the February issue of Iron Man magazine has inside coverage of the tremendous battle for Olympic weightlifting gold and glory in Beijing. IronMind® | Artwork courtesy of Iron Man magazine.


The February 2009 issue of Iron Man magazine has just come out, and it has riveting coverage of the super heavyweight battle - the battle for the Olympic gold medal and the historic claim to the title, "The Strongest Man in the World."

Who is Matthias Steiner, what led up to his dramatic victory in Beijing, and what role did California Governor Arnold Schwarzenegger play in this story that reads like a movie script?

Get the February issue of Iron Man magazine and read all about it.