Zydrunas Savickas: Car Walk Guinness World Record
"In Milan, Italy, during the World Guinness Record TV show, Zydrunas Savickas did a new record," Marcel Mostert told IronMind today.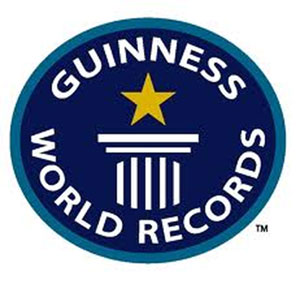 The Guinness World Record TV show is highlighting the talents of some top strongman competitors in a six-week series featuring an assault on different strongman disciplines. IronMind® | Courtesy of SCL.


"He did the Car Walk, 400 kg, over 20 meters in 14.3 seconds. Agris Kazelniks was second in 15.2 seconds and Jarno Hams third in 16.6 seconds. Now, a Car Walk is certainly not as stable as a Yoke Race with normal weights. T he balancing and picking up is way different, and therefore hard to measure with other objects. Still, 14.3 seconds with this car is very impressive!

"We have six weeks long, different records to break in the World Guinness Record show. 18 strongman out of the Strongman Champions League will try their best to break a record in different disciplines. The broadcasting of the shows will be weekly at 21.10 on Canal 5 [Italy], starting from coming Tuesday 15 March.

"Next week, the Strongest Woman of the USA will try to do a record with an 80-kg square stone, lifting for reps. And the week after, Terry Holland and Jimmy Laureys will try their best on the Fingal Fingers. So, stay tuned!"

###



Want to comment on this article or just want to talk strength? Join the IronMind Forum!

You can also follow IronMind on Twitter.