World's Strongest Viking 2015 on Eurosport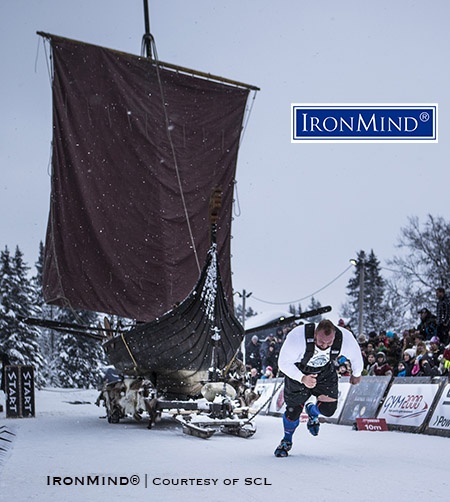 The 2015 MHP Strongman Champions League kicks off its Eurosport coverage on April 3 at 9:00 pm (21.00) CET.

"This year we will start with the SCL Norway/The World's Strongest Viking," Marcel Mostert told IronMind. "You can  see how 'The Mountain' Hafthor Julius Bjornsson performs in the ice cold mountains of the Viking land, Norway—where he also broke the 1000 year old Viking record carrying a 10-meter long log. The preparation and the complete competition will be shown.
 
"Besides that, the MHP Strongman Champions League launched its new trailer today, featuring highlights of the complete 2014 SCL series. To see this great trailer, click here.

"Meantime we prepare for the MHP Strongman Champions League–Germany, which will be done at the FIBO next week, 11 April, at the biggest fitness and strength expo in the world. The FIBO is already completely sold out for all the days!

"Stay tuned here at IronMind for more breaking news about the FIBO next week," said Mostert.
 
                                                       ###





Want to talk strength?  Join the IronMind Forum.

You can also follow IronMind on Twitter and on Facebook.