World's Strongest Man 2014 Starts on CBS Sports Tonight
Starting tonight on CBS Sports, you can watch the 2014 World's Strongest Man contest: a sports-entertainment icon created over 30 years ago by IMG Executive Vice President Barry Frank that features super-sized men squaring off with challenges like pulling massive trucks.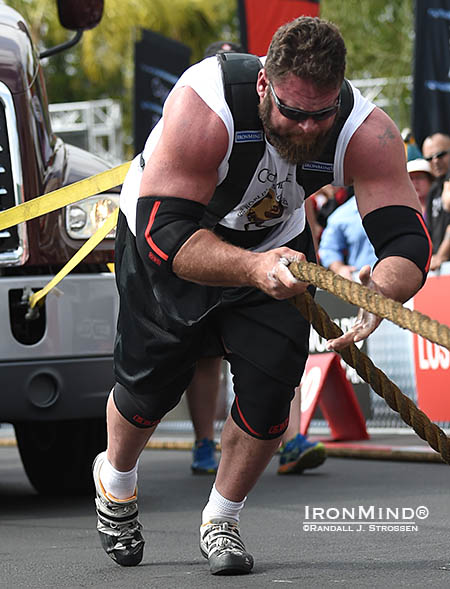 Mike Burke is on everyone's short list for having the world's strongest grip, but he's also one of the world's top professional strongman; starting tonight on CBS Sports, you can watch Burke's bid to make it to the finals of the 2014 World's Strongest Man contest. IronMind® | Randall J. Strossen photo


Show 1, tonight at 9:00 pm Eastern time, kicks off with the group one qualifying round—only two men from this group of five competitors will make it to the finals, so each event counts. Show 2 follows immediately after, at 9:30 pm, and continues following the action in group one.

World's Strongest man features "the planet's best strongmen producing unbelievable performance after unbelievable performance," said Tim Kowalski, who produces the show for IMG. 

"We've had other Finals that were competitive and featured great action, but we really haven't ever seen anything like this. We can't wait for everyone to see the whole series," Kowalski said.

###



Want to talk strength? Join the IronMind Forum.

You can also follow IronMind on Twitter and on Facebook.