World Strongman Super Series: 2010 Recap on Eurosport Tonight
Saying, "It's no joke," World Strongman Super Series Marketing Director Kjell Karlsson told IronMind that, "Tonight, Friday, the 1st of April, the recap of the 2010 season will be aired on Eurosport at 20.00 in Sweden."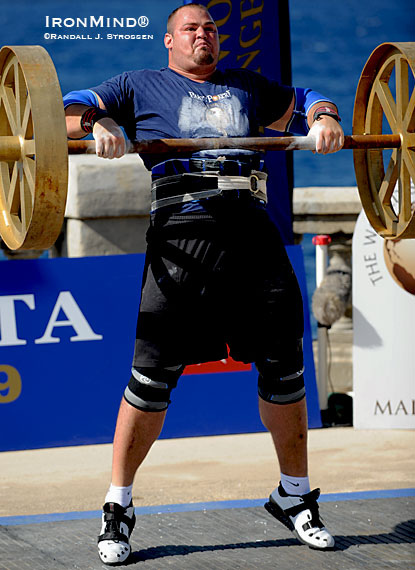 In 2009, Brian Shaw made the podium at the World's Strongest Man contest. The next year, he repeated that accomplishment, along with winning the Super Series title. So far this year, Shaw has won the Arnold and Giants Live–London, so if you want to see how he slingshotted into the top spots this year, watch Brian Shaw in the Super Series recap on Eurosport tonight. IronMind® | Randall J. Strossen photo.


Super Series has been at the forefront of the strongman wave that started building in the late 1990s and early 2000s—first as an IFSA affiliate, then establishing an independent identity under the leadership of Ulf Bengtssson and Odd Haugen.

###

Want to comment on this article or just want to talk strength? Join the IronMind Forum!

You can also follow IronMind on Twitter.