Weightlifting: Perfect Technique
Starring Olympic gold medalist Matthias Steiner, "German weightlifting experts Frank Mantek and Michael Vater created this video to teach perfect technique in the sport of weightlifting," and that video Weightlifting: Perfect Technique, is now available in English and Spanish, as well as in German.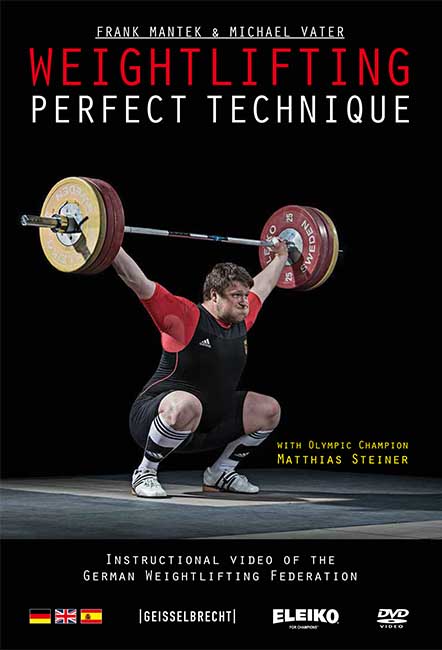 Matthias Steiner's gold medal performance at the 2008 Olympics did not occur by chance—to prepare properly, he first moved to Germany, to be coached by Frank Mantek. IronMind® | Image courtesy of BDVG


Available from Amazon in Germany, Spain and the UK, Weightlifting: Perfect Technique will be coming to Amazon USA later this year as well. And if you would like a quick taste, watch this trailer, complete with vibrant narration by Marc Huster.

"The snatch, clean and jerk are presented visually as well as explained with detailed commentary—all done in a way that allows both experts and beginners to understand and benefit from the presentation," say Mantek and Vater, which means that their video is good not only for competitive weightlifters but also for others who train on these lifts.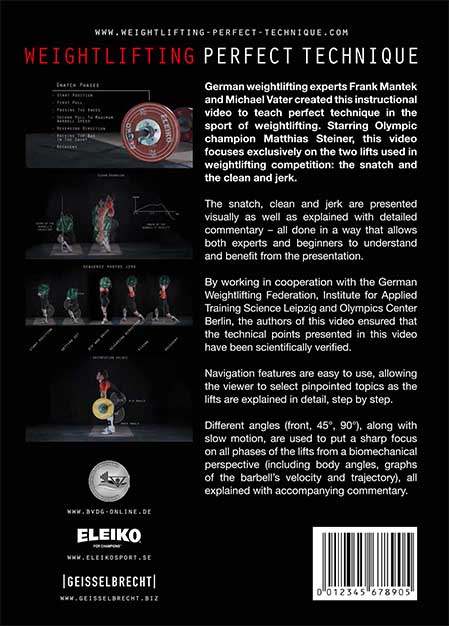 Learn perfect weightlifting technique from German Weightlifting Federation experts Frank Mantek and Michael Vater. IronMind® | Courtesy of BVDG

###

Want to talk strength? Join the IronMind Forum.

You can also follow IronMind on Twitter and on Facebook.