Never mind who can't - weightlifters can, and this month's "Schmitz on the Lifts" talks about weightlifters and jumping.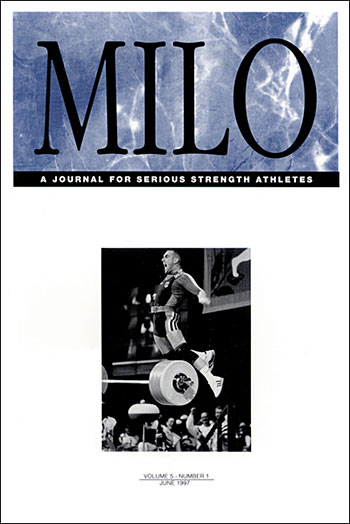 The caption for the cover of MILO® Vol. 5, No. 1 reads: "Marc Huster (GER) celebrates his 213.5-kg world record clean and jerk in the 83-kg category at the 1996 Olympic Games (Atlanta). We once asked high-spirited Marc if he ever considered a second career as a high jumper. He said, "Maybe a kangaroo." IronMind® | Randall J. Strossen, who took this photo, dubbed it "Flying Huster."

Whether you are a competitive weightlifter or maybe someone who just likes the benefits of doing snatches and cleans and jerks, "Schmitz on the Lifts" should be a regular part of your reading. Go to the Training Articles button at the top of the IronMind® home page and select "Schmitz on the Lifts" for the latest article.