Washington's Strongest Apple
Big or small, male or female, Washington's Strongest Apple gives you a chance to strut your stuff and have some fun lifting, carrying, flipping and loading a pile of heavy stuff.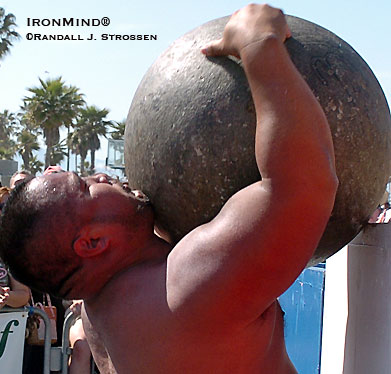 It would be a lot easier if he were at least half a foot taller, but he's not making any excuses . . . Grant Higa gives a lesson in grit, loading stones at shoulder height during the 2004 Battle of Muscle Beach (Venice, California). IronMind® | Randall J. Strossen photo.

Set for June 7 in Des Moines, Washington, here are the events: farmer's walk, axle clean and press (reps), tire flip, axle deadlift (reps), and keg loading - all done "head to head, two athletes at a time."

This is a NAS event, so join NAS if you would like to compete, and watch on the NAS website for the official entry form.