World's Strongest Man Super Series Tour Director Jesper Albanson has shared some viewership data with IronMind®, and some big numbers emerged.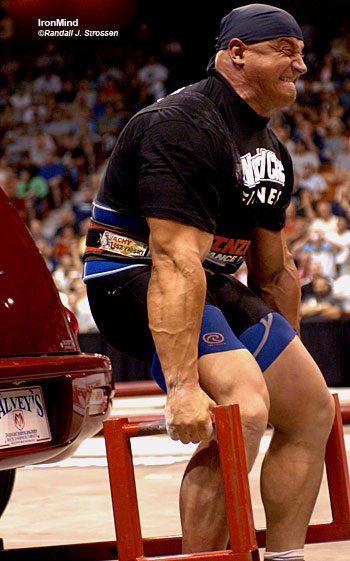 Always a tough competitor and a favorite with strongman fans, Mariusz Pudzianowski grinds out another rep at the 2006 WSMSS Mohegan Sun Grand Prix. IronMind® | Randall J. Strossen, Ph.D. photo.

"Eurosport has aired the WSM Super Series a total of 17 times between October and December 2006," Albanson said, "with an average rating of approximately 700,000 viewers per show. The total airtime adds up to a fantastic 15 hours!"

"Combined with our million ratings per show on Channel 5, this is truly good news for us, and it sends a message that strongman is becoming more and more popular in the mainstream environment," said Albanson.