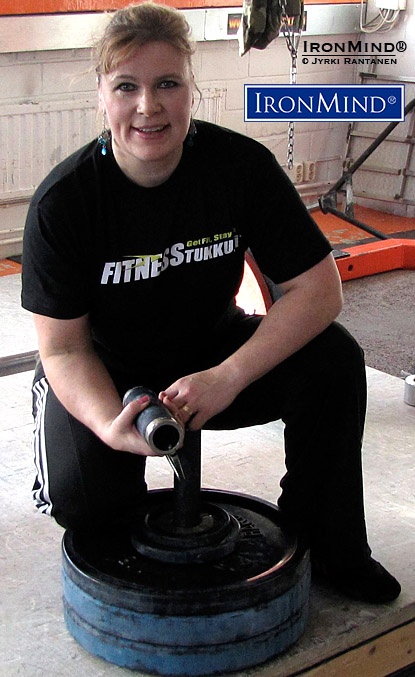 Jyrki Rantanen has announced what he calls, "The world´s first grip competition with [a] WADA-level anti-doping program.

"This year there is no pre-qualifications to these World Championships, so anyone who is [a] WHEA (World Heavy Events Association) member with anti-doping contract valid no later than 31 July 2015 can take part to the competition, which is held 31 October 2015 in Spa Hotel Aulanko in Hämeenlinna, Finland.

"The 6-event competition has classes for both men and women and along with anti-doping program it offers something new to the grip genre as athletes need to use both hands during the competition, so we are looking some total power there. The events along with info about the rules can be found here.


"Along with honoring IronMind's long work in grip events, we are honoring Finland's grand old grip man Kimmo Kokko by having one of his events at the show, plus we are bringing back the traditional one arm deadlift to the eyes of a bigger crowd.

"Already the starting list is including names like Captains of Crush No. 3 gripper certified and IronMind Grip Classic winner Eirik Bruun Ingebritsen from Norway, former Rolling Thunder WR holder Jaana Tanner and Ironmind Grip Classic winner Anu Rytkönen from Finland, along with other old and new faces of the grip sports," said Rantanen.

The drug testing rules are said to be coming soon.

                                                         ###



You can also follow IronMind on Twitter and on Facebook.                       



Want to talk strength?  Join the IronMind Forum.