United Strongmen: Coming Events in Strongwoman and Grip Strength
A press release from United Strongmen said, " . . . we are building our first World Championships for women —we have many national qualifiers, but due some "politics" in this sport we have not reached yet all countries.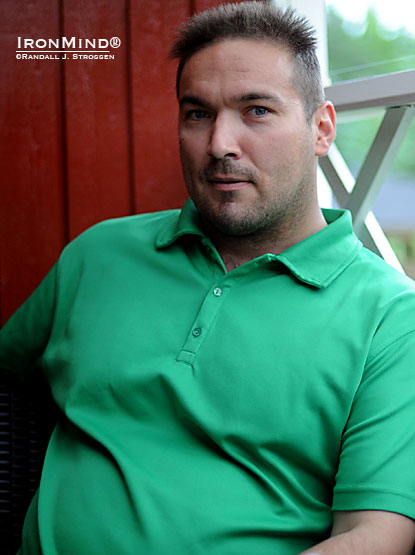 Jyrki Rantanen founded United Strongmen® a little less than a year ago and since then has probably set the world record for issuing press releases as his plans continue to expand. IronMind® | Randall J. Strossen photo.


"We still want to offer the athletes the possibility to join the party, so we added some international qualification in to secure that all top athletes have at least the opportunity to fight for the spot to World Championship.
"The World Championships will be a (big) part of Hämeenlinna Power Weekend in November and to remind the happening will be the home of IronMind Grip Classic 2012 finals along with Strongman Fitness™ and powerlifting. The IronMind Grip Classic has gone through all the qualifications and 13 men and 6 women are fighting about the final spots in Finnish Fitness Expo, in Lahti.

"From the semifinals we have top six men will qualify to the final stage and in the ladies competition we made some changes due there's only six ladies to go in semifinals . . . only the top three of them will qualify to the finals and we are looking to have some international grip ladies in to build up the ultimate ladies grip competition to find out, who is the greatest gripster in women´s class. The event are CoC grippers with credit card rule, Rolling Thunder, Apollon's Axle and CoC Silver Bullet Hold. More info about the finals are announced in August."


###

The IronMind Forum: discuss this article, talk strength, get help with your training.

You can also follow IronMind on Twitter.