United Strongmen Adding Men's 90-kg Class
"United Strongmen® will add an under 90-kg category to its world championships program for 2014," Jyrki Rantanen reported to IronMind.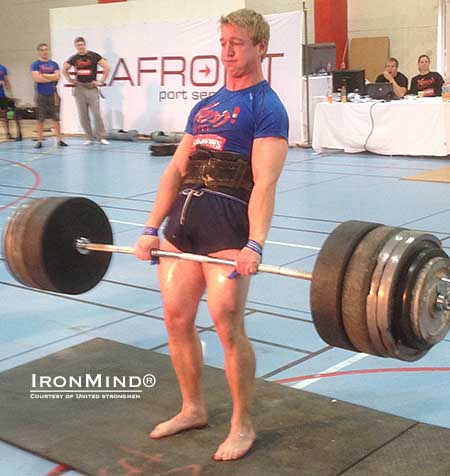 Andreas Valand produced a dominating win at the 2013 Norway's Strongest in the under 90-kg category, defending his title. IronMind® | Photo courtesy of United Strongmen


"As our goal is to develop the lightweight and women´s classes we decided to fill this hole in the world of strength competitions.
"The weight category has been around for some time and in many countries it is really popular—for example at [the recent] Norway´s Strongest, it was the most crowded class with 12 competitors and I´m sure this announcement is not going to take the success down.

"The date for the first US Strongman Under 90-kg World Championships will be May 10, 2014 and the venue will be Verkatehdas Congress and Art center in Hämeenlinna, Finland.
In the photo Andreas Valand, fresh Norway´s Strongest in -90kg category. Photo © www.unitedstrongmen.com

#

Want to talk strength? Join the IronMind Forum.

You can also follow IronMind on Twitter and on Facebook.