Ukrainian Strongmen Form New Organization
Eight top Ukrainian strongmen have left the Ukrainian Federation of Strength Athletes (UFSA) and are now part of the Professional Strongman League in the Ukraine, according to a formal statement IronMind has received.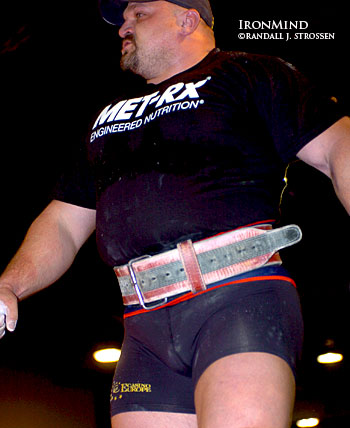 Vasyl Virastuk is one of eight top Ukrainian strongmen who have reportedly left UFSA for the Professional Strongman League in the Ukraine. IronMind® | Randall J. Strossen photo.

"The reason that lead us to default from the UFSA, headed by Volodymyr Kiba, was breaching of duties by Mr. Kiba before the athletes, more specifically the absence of the requested number of tournaments (UFSA organized only 2 tournaments - Bogatyr of the Year and World's Strongest Nation), unpaid awards, disregard the athletes' requests to negotiation with the aim to find compromise way our from crisis situation, absolute absence of youth tournaments and, as the result of it, disregard of young potential athletes," according to the statement, although care is also taken to explain that this was not intended as an attack on Mr. Kiba.
"The situation is supposed to be critical and it is confirmed by unanimous decision of the most part of active Ukrainian athletes with international experience," continued the statement.
Athletes listed as signing this statement and being members in good standing of the new federation are: "Vasyl Virastyuk, Viktor Yurchenko, Oleksandr Pekanov, Kyrylo Chuprynin, Sergiy Konyushok, Volodymyr Muravlyov, Oleksandr Lashyn, and also the athlete who took part in the first strongman tournaments in Ukraine, Oleksiy Solovyov."