USA Powerlifting at the Arnold
Building on their impressive debut at the Arnold in 2008, USA Powerlifting (USAPL) is once again bringing some of the world's top powerlifters to Columbus, Ohio for a variety of powerlifting events, so if you want to see leading performances in the squat, bench and deadlift, plan to attend the Arnold Sports Festival.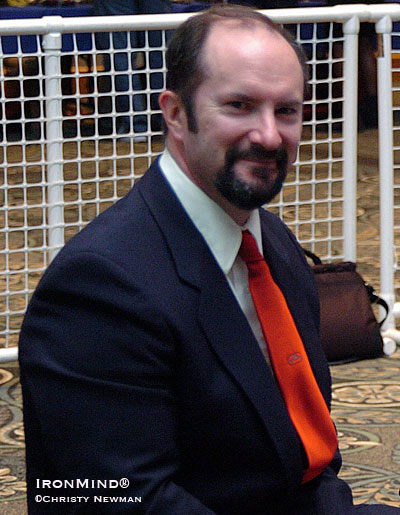 USA Powerlifting president Lawrence J. Maile, Ph.D. is quick to sing the praises of the Arnold Sports Festival, where the USAPL will be presenting four top-tier powerlifting events. IronMind® | Christy Newman photo.

"USA Powerlifting is proud to be a part of the Arnold Sports Festival," USAPL president Lawrence J. Maile, Ph.D. told IronMind®. And in keeping with the Arnold's theme of offering a broad menu, Dr. Maile said that USA Powerlifting, "will be hosting four competitions during the Arnold weekend: The Concret Raw Challenge, the Quest (Nutrition) Invitation, the GNC Pro-Performance International Deadlift Competition, and the Titan Support Systems Pro Bench Bash."

For full details on these events, please visit the official Arnold Sports Festival powerlifting web page.

USA Powerlifting, "the leading powerlifting organization in the United States," is known for its high standards and strict drug testing, and it is a member of the International Powerlifting Federation, the sport's international governing body. For more information on USA Powerlifting, please see the USAPL website.