US Invitational Heavy Events Championships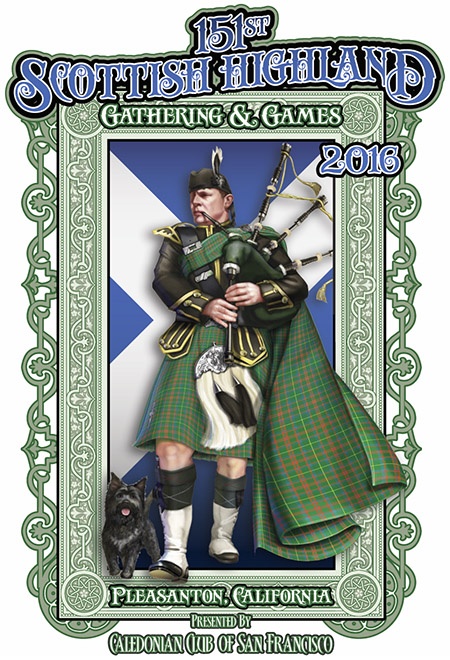 "The stage is set for the 2016 Caledonian Club of San Francisco's (CCSF) 151st Gathering and Games at the Alameda Fairgrounds in Pleasanton, California," CCSF Athletic Director Steve Conway told IronMind today.

"The [heavy events] competition in the men's Professional class should be fierce. The best Highland Games athletes in the U.S. will be joined by Josh Goldthorp of Canada and Heisi Geirmundsson from Iceland to see who will win the 42nd U.S. Invitational Heavy Events title.


"Here is the lineup:

• Dan McKim
• Matt Vincent
• Spencer Tyler
• Nathan Burchett
• Nathan Parker
• Damian Fisher
• Jake Sullivan
• Jeff Milliron
• Ryan Stewart
• Heisi Geirmundsson
• Josh Goldthorp

"Dan McKim and Matt Vincent have recently returned from competing in the World Heavy Events Championship in Halkirk, Scotland where they narrowly lost to England's Scott Rider, and both of them are multiple winners of the world championship title. Dan McKim is going for an unprecedented 7th straight win at Pleasanton, but he will face a strong combined challenge from this group of athletes.



"This will be the first time this year where Matt and Dan will square off against Spencer Tyler, a top notch athlete from Texas who has already set 3 world records this year, so this should be fantastic battle.

"We also have a great group of women throwing in the Open class, with highly-ranked Pro athletes Olivia Tyler and Jessica Bridenthal, who will also face a tough group of top athletes—all with the hope of being named U.S. Champion.

"Please come out and join us on September 3–4 for a full weekend of fun and activity at one of the largest and best Highland Games in the world!," said Conway.   



For full details, please follow this link.


                                       ###



You can also follow IronMind on Twitter and on Facebook.                        



Want to talk grip, strongman, weightlifting . . . everything strength? Visit the IronMind Forum.