With the release of the final entry list for the 2013 European Weightlifting Championships, there could be big surprise in the superheavyweight class—with the entry of Russia's Ruslan Albegov, the leader after the snatches at the 2012 London Olympics.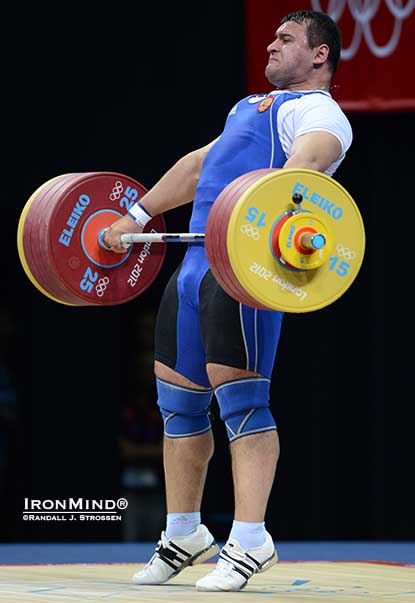 Ruslan Albegov ripped this 208-kg snatch for his third good lift at the London Olympics and this put him in first place going into the clean and jerk. IronMind® | Randall J. Strossen photo.


Albegov had been tipped as a dark horse in London and while he got off to a strong start in the snatch, things unravelled for him in the clean and jerk and he settled for the Olympic bronze medal. On the other hand, here's a lifter with the potential to become king of the hill, so remember his name and let's see how he does in Albania next month—competing in the Senior Men's and Women's European Weightlifting Championships.


### 



The IronMind Forum: discuss this article, talk strength, get help with your training.

You can also follow IronMind on Twitter.