Super Size Russian Weightlifter Dmitry Lapikov
As a 105-kg weightlifter, Russia's Dmitry Lapikov is hardly a slouch: he regularly snatches at least 190 kg, and at the 2008 Olympics, he cleaned and jerked 230 kg.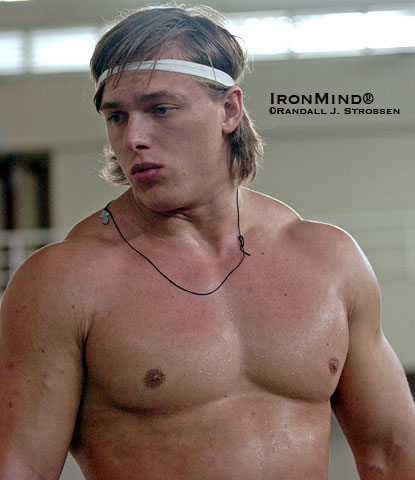 Dmitry Lapikov might look relatively slender when he's competing as a 105-kg weightlifter, but if you've ever seen him in person, you know how muscular he is. IronMind® | Randall J. Strossen photo.


For all his success, though, Lapikov is looking for bigger things, and the cornerstone of his plans is moving up to the +105-kg category.

Lapikov told IronMind® that he is currently weighing about 113 kg and that he would like to compete at about 130 kg bodyweight. This reporter expressed the opinion that the increase in bodyweight might help his jerks, and Lapikov agreed.

IronMind® thinks this will be very interesting to watch because Dmitry Lapikov, while impressively muscular and solid in person, looks almost slender on the competition platform, and since he's already proven himself to have world-class pulling power at 105-kg body weight, if more mass and a bigger core helps his jerks, he might be a very hard man for anyone to beat.

Stay tuned for more updates.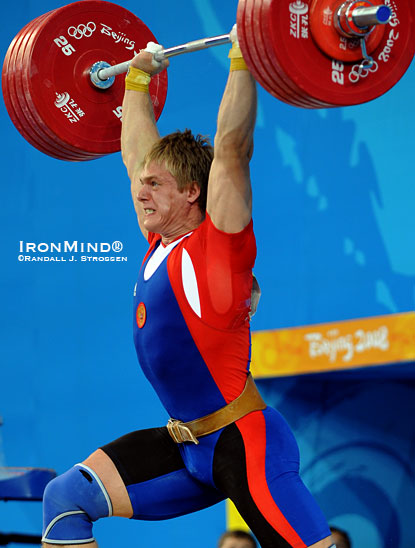 On his way to the silver medal at the 2008 Olympics, Dmitry Lapikov jerked 230 kg as a 105-kg weightlifter. IronMind® | Randall J. Strossen photo.