Strongman on Saturday in Slovakia
Trencin, Slovakia will host the historic Sword of Matúš Čák strongman competition this Saturday.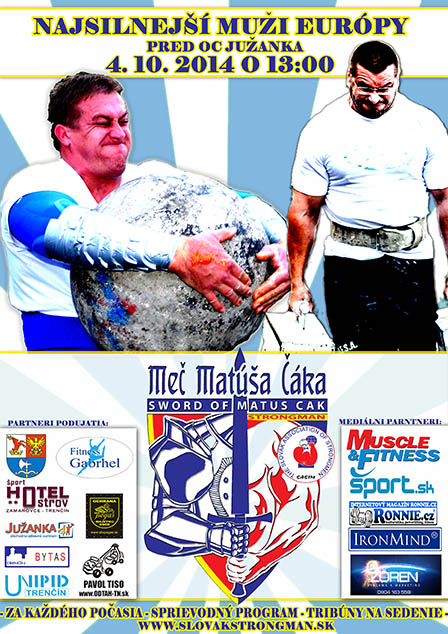 European strongman competitors will lock horns in Trencin, Slovakia on Saturday in the Sword of Matúš Čák. IronMind® | Image courtesy of Pavel Guga


"European strongmen will fight for the trophy in difficult disciplines—referee Paul Guga and organizer Milan Gabrhel look forward to another year of this event," IronMind was told today.

Competitors
Nemanja Tasič - Serbia
Michael Votter - Austria
Denis Kohlruss - Germany
Jirko Žaloudek - Czech republic
Radek Paták - Czech republic
Lukáš Svoboda - Czech republic
Robert Cyrwus - Poland
Konstantin Ilyin - Ukraine
Igor Petrík - Slovakia
Maroš Kostelanský - Slovakia

Events
Medley: 150-kg sword + 100-kg keg
Farmer's walk: 150 kg
Atlas stones: 150, 170, 190 kg
Tire flip: 600 kg
Power stairs: 200, 240, 260 kg

###

Want to talk strength? Join the IronMind Forum.

You can also follow IronMind on Twitter and on Facebook.