Strongman Corp Expands into India
"We have now expanded into India with the first event being in October! See attached," Strongman Corp CEO and president Dione Wesselss told IronMind today.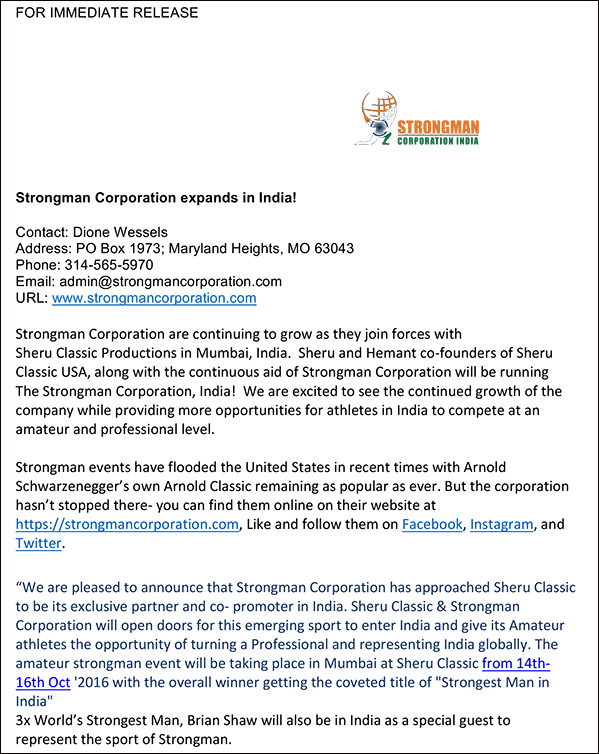 ###


You can also follow IronMind on Twitter and on Facebook.                        



Want to talk grip, strongman, weightlifting . . . everything strength? Visit the IronMind Forum.