Strongman Champions League coming to FIBO 2012
SCL is setting the stage for the second stage of its 14-competition calendar for 2012, as it's next stop is on April 21 at Germany's FIBO.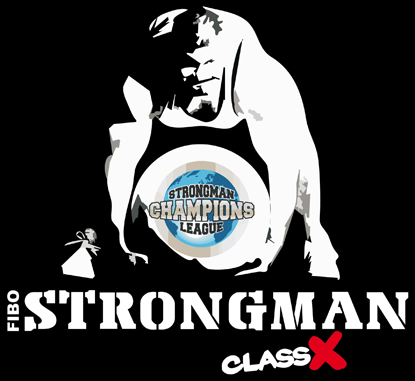 "For the sixth year in a row, SCL will organize this competition in cooperation with FIBO–Power and GFSA," SCL's Marcel Mostert said. IronMind® | Artwork courtesy of SCL.



"The FIBO–Power is the biggest expo for strength sports and bodybuilding in Europe, and the FIBO is the biggest Fitness and Wellness Expo in the world," said SCL's Marcel Mostert, "and we are busy with the preparations; it will be a great show again."

Here is the official start list:

Zydrunas Savickas (Lithuania)
Terry Hollands (UK)
Laurence Shahlaei (Iran)
Ervin Katona (Serbia)
Tomi Lotta (Finland)
Patrik Baboumian (Germany)
Daniel Wildt (Germany)
Martin Wildauer (Austria)
Jan Wagenaar (Holland)
Anton Schimke (Germany)
Juan Carlos Herredia (Spain)
Jimmy Laureys (Belgium)
Gregor Stegnar (Slovenia)

Mostert told IronMind, "It promises to be a spectacular event again, with Zydrunas Savickas as the title holder from last year in the field. 


"The competition will be done in one day, starting from 10:00 AM. After the Strongman competition, the top three athletes will also have the opportunity to do an event in the evening at the main stage of the bodybuilding finals: There will be a deadlift for reps for a three-man team, against a top powerlifting team. That will be very interesting to see and it gives the strongmen another chance to win an extra US$3000 on top of the US$15,000 earlier that day."

Ilkka Kinnunen from Finland and Marcel Mostert from Holland will be the top referees.

Stay tuned for the events, which are expected to be announced by Strongman Champions League (SCL) shortly.

###

The IronMind Forum: discuss this article, talk strength, get help with your training.

You can also follow IronMind on Twitter.