Strongman Champions League Open 2012 with Iceman III
Coming off a successful 2011 season, Strongman Champions League (SCL), the biggest tour on the professional strongman circuit, is growing again: 16 international shows will be hosted in 2012.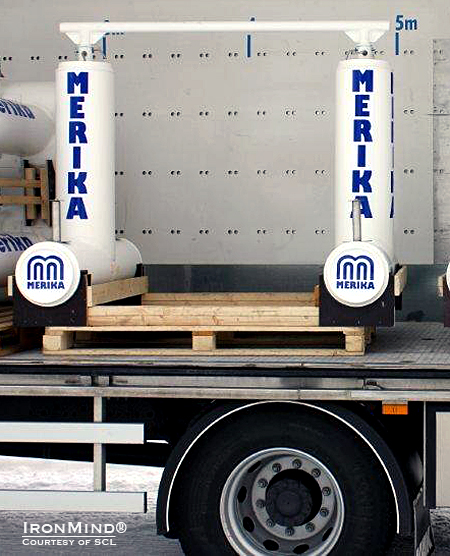 Water, ice and snow proof—ready for Iceman III—the yokes and other strongman equipment have arrived for the SCL 2012 season opener in Lapland, March 8–9. IronMind® | Courtesy of SCL.


Among the are The World Strongest Team championship, the woman's World championships and 14 SCL shows all over the world," SCL cofounder Marcel Mostert told IronMind today. "The complete calendar will be presented next week Tuesday in the media.'

"We know it's not an easy job to do, but with more than 20 years experience in this sport, and the best co organizers on our side, we know how to do it. And Unlike some rogue organizations, we have so far always been able to provide our athletes, audience and co-organizations the completesatisfaction with quality events, hotels, travel payments and prize money.

"Same with WSM/IMG," said Mostert, "which we always have a good cooperation with and learned to treat athletes the way they deserve.

"Therefore we deeply regret that some organizations slur the good name of WSM/IMG and therefore SCL stands firmly behind the philosophy of IMG. Bad organizations and misbehaving athletes must be eliminated to improve the quality of our strongest man sport and set it on a higher pedestal.

"We will start the new season 2012 with a really strong line-up and brand new events in the first Champions League contest in Lapland.

"Today arrived the equipment for our first show, the Iceman III in Lapland. Brand-new yokes have been made by us: water, ice and snow proof! Other events are just beautiful as well.

"Zydrunas will come here to defend his title and only 2 weeks ago he got a new world record on the 'small' SCL Log Lift (log was 28 cm) with 215 kg. We are proud to have this super athlete, multiple world record holder and always a gentleman, Zydrunas Savickas, again in the SCL Lapland," Mostert said.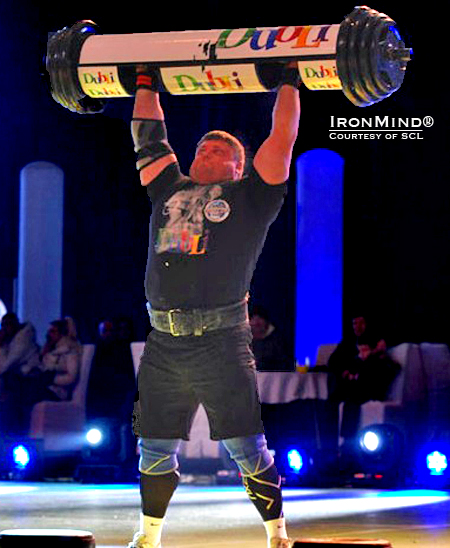 Zydrunas Savickas's world record 215-kg (small) log lift. IronMind® | Courtesy of SCL.


 ###



The IronMind Forum: discuss this article, talk strength, get help with your training.

You can also follow IronMind on Twitter.