Strongman Champions League: More for 2011
Strongman Champions League (SCL), the brainchild of veteran strongman promoters Marcel Mostert and Ilkka Kinnunen, is ringing the bell for the new year with an assault on the log lift world record, and more is on its way.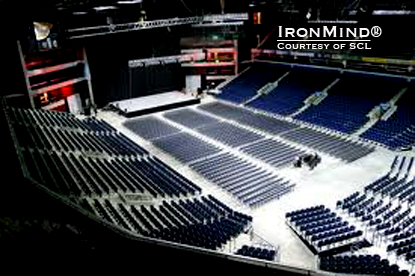 Strongman Champion League's Marcel Mostert predicts at least 7,000 fans for the the SCL Log Lift World Championships, which is coming to the Siemens Arena in Vilnius, Lithuania on February 12, 2011. IronMind® | Courtesy of SCL.


Looking forward, Mostert told IronMind, "It's a great kick off as well for the new and fourth Strongman Champions League season. The SCL 2011 will have at least 10 competitions, as these are signed and standing ready for 2011. With two more options for a possibe 12 competitions total."

"All the new dates will be released in January 2011," Mostert said.

###

Want to comment on this article or just want to talk strength? Join the IronMind Forum!

You can also follow IronMind on Twitter.