Strongman Champions League - Limerick
Strongman Champions League (SCL) is on a roll, like a snowball down a hill, Marcel Mostert told IronMind®, "getting bigger and bigger," and SCL-Limerick this weekend features some of the top names in the strongman man world.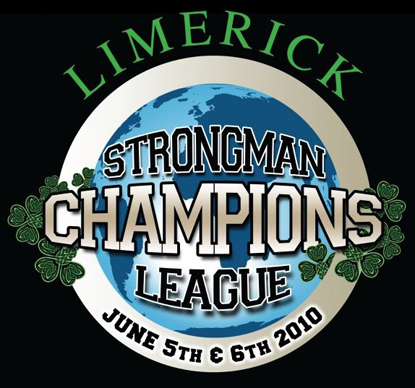 It's no joke: Strongman Champions League–Limerick this weekend is going to be big, with top competitors, tough events, and a terrific setting. IronMind® | Courtesy of SCL.



"The fourth stage (out of 12) will be this weekend, Sunday, June 6, in Limerick, Ireland," Mostert said, "and again with an impressive starting list.

"The current leader of the SCL Tour, Terry Hollands (with 54 points), will be present as well."

Here is the official start list:

Zydrunas Savickas (Lithuania)
Ervin Katona (Serbia)
Agris Kazelniks (Latvia)
Terry Hollands (England)
James Fennelly (Ireland)
Louis Mclean (Ireland)
Johannes Arsjo (Sweden)
Mark Westabey (England)
Travis Ortmayer (USA)
Rafal Wilczynski (Poland)
Alexander Klyushev (Russia)

The events are:

Truck Pull
Celtic Cross Walk
Car Deadlift
Super Yoke and Farmer's Medley
Viking Press
Load and Drag Medley

"The weather will be good, the crowd fantastic, and a good show like every SCL in the world," a fully confident Marcel Mostert predicted.

For more information Strongman Champions League rankings, please visit the SCL website.


Want to talk strength? Join the IronMind® Forum!

You can also follow IronMind® on Twitter.