Strongman Champions League: Ideapark 2010
Strongman Champions League (SCL) will be holding a competition in Finland's Ideapark next year featuring some of the top names on the professional strongman circuit, SCL cofounder Ilkka Kinnunen told IronMind® today.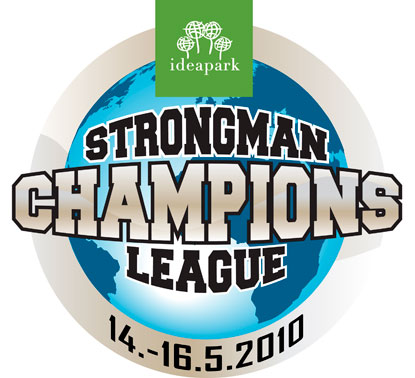 Strongman Champions League is coming to Ideapark in 2010. IronMind® | Artwork courtesy of Ilkka Kinnunen/SCL.


"The SCL will turn heads in middle of May to Finland for SCL Ideapark," Kinnunen told IronMind®. "Finland´s biggest shopping center will bring again top strongman athletes to compete for two days in this excellent location. There will be total of eight competition events during the two days and at the same time SCL will bring beautiful fitness women to compete for the Power Fitness competition title. The athlete list will bring names like Travis Ortmayer, Ervin Katona, Zydrunas Savickas, and Agris Kazelniks."

For more on Ideapark, please visit the official Ideapark website.