Strongman Champions League: Hungary is Next
With six contests under its belt this season, Strongman Champions League has already held more events than any other professional strongman federation, but wait . . . they still have two more on the 2009 calendar, and Andrus Murumets - a top strongman whom IronMind® also rates as one of the world's best in grip strength - leads the season, overall.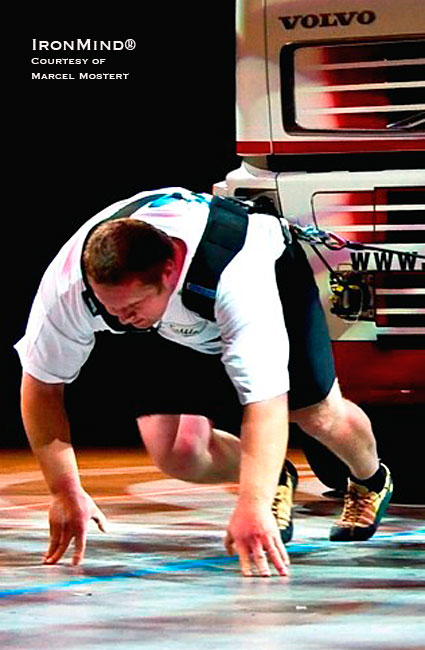 Andrus Murumets, a top strongman who is off the charts on grip strength, too, is leading the overall points for Strongman Champions League this season. IronMind® | Photo courtesy of Marcel Mostert.


Set for Halloween, October 31, there will be no need for costumes when these outsize strongmen take the stage in Hungary this weekend.

Here is the official starting list:

Zydrunas Savickas - Lithuania
Andrus Murumets - Estonia
Ervin Katona - Serbia
Jimmy Laureys - Belgium.
Konstantin Ilin - Ukraine
Alexander Klushev - Russia
Simon Sulaiman - Syria
Agris Kazelniks - Latvia
Golier Branislav - Slovakia
Gregor Stegnar - Slovenia
Gabor Forgacs - Hungary
Richard Roland - Hungary

And here are the events:

Viking press
Car deadlift for reps
Farmer's walk
Truck pull
Atlas stones
Wheel flip

"The competition will be done indoors, and will also be broadcast on Eurosport," Strongman Champions League cofounder Marcel Mostert told IronMind®.