(Strong) Women's World Championships Headline in Hämeenlinna
"I don´t want to underestimate other great feats of strength in Hämeenlinna Power Weekend, but I´m waiting the Women´s World Championships to be super battle between the greatest strength ladies in the world this year," US founder Jyrki Rantanen told IronMind today.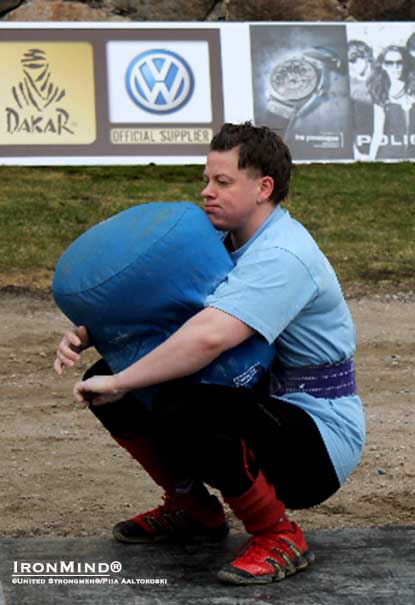 Bryndis Olafsdottir re-grips during the Ironmind Sack Carry at the Queen of the Castle competition earlier in World Championships city of Hämeenlinna, Finland. Photo ©United Strongmen®/Piia Aaltokoski.


"Once again, Bryndis Olafsdottir took the victory in Iceland´s Strongest Woman (the final qualifier) and earned the last spot to the US Women´s World Championships," Rantanen said.

"On the side of World Championships we are witnessing Ironmind Grip Classic finals, GPA RAW-Powerlifting and first ever Strongman Fitness© Finnish nationals along with the band called "Not So Perfect Strangers" playing Deep Purple, Rainbow etc. power music...cafeteria, bar, supplements, training gear, clothes etc.," said Rantanen. IronMind® | Artwork courtesy of United Strongmen.


The Hämeenlinna Power Weekend will feature strongwoman, grip strength and raw powerlifting. IronMind® | Artwork courtesy of United Strongmen.

###



Visit the IronMind Forum: talk strength, discuss this story. Strongman, grip, Highland Games, Olympic lifting, stones and more.

You can also follow IronMind on Twitter.