William Crawford, M.D. is channeling his passion for stone lifting into a fundraiser for the American Lung Association, which has been leading the battle against lung disease for more than a century.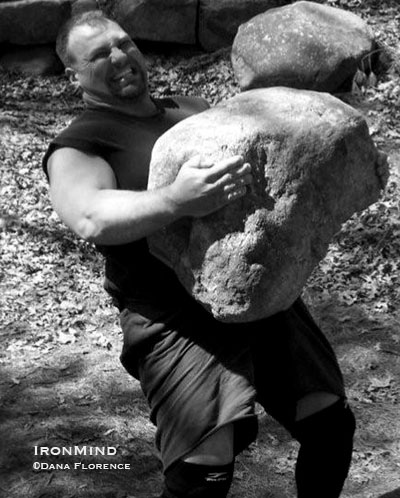 Weighing in at about 450 pounds, this piece of granite was no match for Dr. Bill Crawford, who is using his strength and his vision to help raise money for the American Lung Association. Reprinted with permission from MILO®. IronMind® | Dana Florence photo.

Set for the New Hampshire State House Lawn on April 25, stone lifters will put their muscles to work for this good cause, with contributions helping the American Lung Association as it focuses "on clean air for healthy lungs."

Support this program by making a donation or showing up if you can. For full details, please click here.