Steve Jeck's Quarry: Getting Stronger—What Has to Be Done
This month, Steve Jeck's column, From the Quarry, tackles the question of doing what's necessary - it's a vital lesson for all who want to get stronger.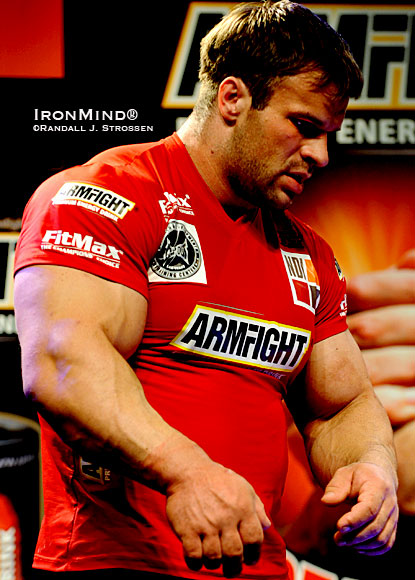 Think you face a daunting challenge in your next workout or competition? Consider if you were an arm wrestler and next up for you, headed toward the table, was Denis Cyplenkov. IronMind® | Randall J. Strossen photo.

Follow the link to Steve Jeck's From the Quarry by clicking on the Training Articles button at the top of the IronMind® homepage, or go directly to the From the Quarry index page.